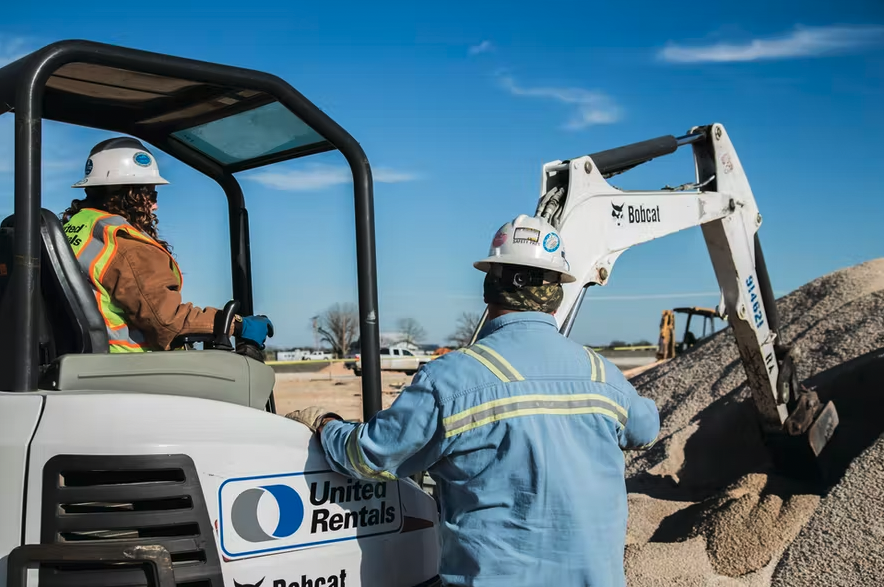 18 Apr

Rental M&A Frenzy?

This article was originally published as the cover story of Rental Equipment Register Magazine in April, 2022. You can see the original published article here.
Beginning in Q2 2021, we began to see a flurry of acquisitions after most major rental companies put acquisition activity on hold in 2020 due to the uncertainties caused by Covid-19.
Back in the late 1990s, I was an executive working in the acquisitions department for two different national rental equipment companies. Competition was fierce, with no fewer than seven different companies vying to acquire independent rental companies. The joke among us was, if you were a rental company owner, you could fax (yes, that was the "technology" of the day) your financials to seven different acquirers and receive seven competing offers for your business.  Every day we were in disbelief as to the price paid for a rental business by one of our competitors.

Beginning in Q2 2021, we began to see a flurry of acquisitions after most major rental companies put acquisition activity on hold in 2020 due to the uncertainties caused by Covid-19.  Although not a frenzy like seen in the late 1990s, the sheer number of acquirers in the 2021 market rivaled that of the 1990s, with not only virtually every major rental company looking at acquisitions, but also several private equity groups and well-funded regional rental companies joining the race.

What Factors are Driving Acquisitions?

Public Companies Report Strong Results. Watch the quarterly and annual earnings announcements of all the major, publicly traded rental companies. Every publicly traded company reported strong growth in most every quarter of 2021, with Q4 rental revenues up more than 20 percent vs. 2020 for most. Not every rental company is publicly traded, but the four publicly traded majors (United Rentals, Sunbelt Rentals, Herc Rentals and H&E Equipment Services) serve as "bellwethers" for the industry and are noted and observed by private equity, investor and lender groups.

Public Companies Want Growth. In 2021, Sunbelt announced an ambitious growth plan called "Sunbelt 3.0," with the stated goal of adding nearly 300 locations to its existing footprint by 2024. Other publicly traded companies such as Herc Rentals, United and H&E all chimed in with their growth plans including a combination of acquisitions, fleet additions and greenfield starts.  Depending on the geography, size, product mix and other dynamics of a particular rental business, all of these companies (and others) may be interested in that business.

The Rental Market is Growing.  The American Rental Association, through its ARA Rentalytics service, has consistently touted 2022 to be a double-digit growth year for the construction and industrial rental segment. As recently as February 2022, the ARA affirmed its guidance for 12.1-percent growth in 2022 compared with 2021, with additional growth of 6 percent in 2023. In addition to normal rental revenue growth, there are a couple of other factors that could provide some "tailwinds" to the industry: The first is government funding of the multibillion-dollar Infrastructure Investment and Jobs Act, expected to positively impact late 2022 through 2026 construction spending.

The second is the notion that the combination of inflation, equipment availability and supply chain issues, in tandem with a labor shortage will cause more end users to rent equipment vs. buying equipment: i.e., an increase in rental penetration (equipment rented vs. owned by the end user). According to the ARA, rental penetration in 2019 was 56.7 percent and dropped to 54.5 percent in 2020; some industry observers believe the current market factors could drive rental penetration several points higher and possibly as high as 60 percent within the next 24 to 36 months.

Employee and Equipment Shortages make Acquisitions an Attractive Alternative to Cold Starts. By the time of the ARA Rental Show in October 2021, the most common topic among rental operators focused on the scarcity of equipment and employees. Complaints were heard of equipment ordered months ago still not delivered and manufacturers' lead-time for delivery on new orders of up to a year or more. With deliveries of new equipment being so far out, many sought out used equipment on the open market, causing used equipment prices to skyrocket.  Stories were told of two-year-old machines at auction going for more than the prices of new equipment.

Just like the independent rental store owner, the major rental companies have struggled with equipment and employee availability. Those companies certainly enjoy numerous advantages over the independent companies, such as purchasing power "clout" (enjoying preferred availability in production slots) and the ability to recruit and deploy personnel among their many branch locations. Despite the perceived advantages of major rental houses, the challenges still apply to them, especially trying to fleet and staff new "greenfield" locations.  Given the growth projections of these publicly traded companies to their investors, acquisitions become an attractive alternative to greenfield starts.

Specialty is Hot. Most major rental companies are looking to diversify their standard general rental offerings.Any companies offering non-traditional rental offerings such as pump, power, HVAC and trench shoring are in high demand and are routinely receiving a premium price over a traditional rental company. In a presentation to investors last year, Sunbelt Rentals stated its general rental customers rent specialty equipment at the rate of an additional $0.47 for every dollar rented from its general construction branches. The unique knowledge and products of these "specialty" companies are very attractive because of higher margins than traditional rental and the cross-selling opportunities presented.

Why are Owners Selling?

Owner Fatigue. In my article in the June 2021 issue of RER, I introduced what I call the "Gary Syndrome." A lot of rental business owners (many named Gary) are between the ages of 55 and 70. Pre-Covid, many felt they had several more good years left. In 2022, they look back on the uncertainties brought on by Covid and now they see increased inflation, lack of labor and supply chain issues. Some Garys are concluding that at this point in their lives, they don't want to have to fight these battles anymore. The perception then forms: if they don't sell now, when the market is good, they could still own their business well into their retirement years. For most of these owners, their rental business is their single largest asset and the cash-out from a business sale is needed to retire comfortably – both financially and emotionally.

Prices and Demand are Up. While this may not be the 1990s, most well-run rental companies are going to attract more than one buyer in today's market. One mistake I see is when a potential seller is approached by a single buyer and often, within a few weeks, accepts an offer from that one buyer. In today's market, multiple buyers interested in a business can create a competition, resulting in an increase of the purchase price. In the last year, I've watched this dynamic raise acquisition prices more than I've seen over the last 15 to 20 years, combined.

Competition over More than Just Rates. Most markets have multiple competitors: national companies, other independents, equipment dealers such as Cat Rental and dealers for other major equipment brands that have substantial rental operations; and retail outlets such as Home Depot and Lowe's. Now, with the labor and equipment shortage, independent owners are not only competing with these companies over rental rates (as costs go up) but are also competing over equipment and employees.

Other Considerations.  The old saying, "a rising tide lifts all boats" has some application here.  I am seeing premium prices paid for premium companies. I define a "premium company" as one with positive revenue trends, EBITDA of 40 percent or more, a newer fleet (average age less than five years), a good market (population or industrial base), a nice facility with room to grow, low customer concentration and a tenured, experienced staff, among other factors. I've seen interest in companies that are deficient in one or more of these areas but certainly, however, usually not at a premium price. It's simply a matter of acquirers willing to take a look at a deficient company in today's market vs. potentially little or no interest in the past.

One of the things I've always said is, "uncertainty kills deals." The market for acquisitions can be a fickle mistress. Even back in the 1990s when everything seemed to be "go-go," management would often tell us as the acquisition team to slow down, then would later urge us to pick up the pace again; these up and down cycles could go for weeks or months. This can apply to the market in general as well as an individual acquirer. I've seen that lessening demand for acquisitions can be a leading-edge indicator for a downturn and increased demand for acquisitions can trail an uptick in the market.

A couple of the most optimistic times I've experienced in my 30 years within the rental industry were in 2007 and 2019; optimism in 2007 was killed by the 2008 recession and Covid killed the 2019 optimism. Several uncertainties loom as of today, with any one of them or a combination thereof that could bring this latest run to a grinding halt. These uncertainties include potential interest rate hikes, fuel prices, inflation cancelling projects and the impact on the global economy caused by the Russian invasion of Ukraine. A counter to these issues is that these same factors could just as easily increase rental penetration rates.

I say my crystal ball grows cloudy when looking more than 12 to 18 months down the road. Putting the Ukrainian conflict issues aside, I feel very optimistic about the balance in 2022 and into 2023 for the rental industry. Remember, my previous optimism of 2007 and 2019; if you are considering selling your business within the next five years, now could be a good window for you.