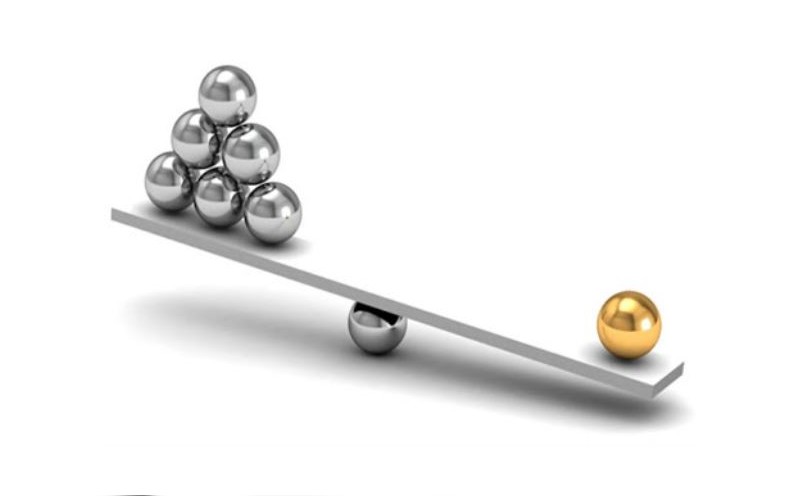 31 Mar

Why the Stansberry Firm Succeeds Over Larger Corporate Firms
"It's not the size of the firm that represents your business that matters. It's who's leading the transaction and who's giving the advice."
With increased interest in the rental and oilfield segments, we've seen a number of large, corporate type "advisory" firms soliciting business owners. These firms often have a large number of partners and staff with seemingly impressive credentials. The majority of these larger firms are "generalists," soliciting and representing any type of business with revenues over $5 million, often with larger up-front valuation and retainer fees.
When considering whether to use a larger firm, or a smaller specialty firm such as ours, business owners should weight the following points:
We succeed where the large firms fail. The Stansberry Firm can't field a softball team with our staff and we are not going to try to impress you with a conference room on the 23rd floor. We would rather impress you with our service and results. We have successfully represented and sold a number of businesses that were previously and unsuccessfully represented by larger firms.
We are industry focused, not "generalists." The Stansberry Firm specializes in businesses that provide products and services to the construction, oil and gas and special event industries. Our clients may sell or rent equipment, merchandise, supplies or provide a broad range of services to these sectors. Buyers want details of how our clients businesses operate, how they compare to other businesses within the industry and what opportunities are to expand geographically, improve profitability or increase product or service offerings.
Larger firms may represent a health care business this month, a technology or food service business the next month. Since these larger firms don't know the industry, they often rely on the business owner to answer even the most basic of inquiries from potential buyers. The Stansberry Firm's industry focus give us the unique capability to directly address these questions, dramatically increasing an acquirer's interest.
We have "corporate" experience. Having experience from both the buyer's and seller's side, we have completed over 100 business sale transactions within the middle market ranging from $1 million to over $100 million in value.  Our founder, Gary Stansberry, served in executive positions handling mergers and acquisitions for two publicly traded acquirers. With more than $1 billion in transaction experience, we routinely deal with publicly traded companies, privately held corporations, private equity groups , high net worth individuals, family investment groups and individual investors.
Personalized Service. Because we are a boutique firm, The Stansberry Firm maintains a small number of clients at any given time and we are confident in consummating a successful transaction. Our select client base allows us the freedom to focus on our clients' specific needs, no matter if the company is a small, single location operation or a large, multi-location operation.
Qualified and Diversified Buyer Network. Because of our industry focus, The Stansberry Firm maintains relationships with a number of strategic acquirers; we know their preferences, including operating profiles and geographies preferred.   In addition, we've spent hundreds of hours developing contacts with private equity and investor groups that are already interested in businesses that provide products and services to the construction, oil and gas and special event industries.
Reasonable Up-front Fees. Unlike larger, advisory firms, we do not charge excessive up-front retainer and valuation fees but rather prefer to prove our confidence in our clients' success by applying minimal retainer fees, which are applied to the success fee upon completion of a transaction.
Likely, your business is the largest, most valuable asset you own; making the decision to sell your company is a life changing event and, we understand that from personal experience in making the same decision ourselves. If you are considering selling your business, contact us to discuss your individual needs in a free, confidential consultation. We are happy to take a look at your company and give an honest opinion of what a potential transaction would look like in today's market.